Making transactions happen for over 40 years
We help major shareholders, Boards of Directors and management teams to assess their strategic options and execute transactions. IDJ has extensive experience of:
Mergers & Acquisitions
We provide an informed view of the options available in any acquisition or disposal. We are able to review the strategic rationale of any transaction, assess value, and broker negotiations between parties. We identify the drivers of value in a deal, and structure pricing and financing accordingly. IDJ has extensive experience of dealing with compliance and regulatory issues in a range of markets and geographies.

P-to-P Transactions
We have helped many companies either list on a public exchange, or de-list and return to private ownership. IDJ has extensive experience in Public-to-Private and Private-to Public transactions, and supports companies by fulfilling regulatory requirements and facilitating the maximisation of value in the transaction.

Raising Capital
In the current environment, raising capital is notoriously problematic, but new funds can still be raised, as debt and equity for the right business or proposition. In recent years IDJ's expertise and contacts have helped many mature businesses to identify new sources of capital to fund growth, or deal with a period of difficulty. We have also enabled several high-potential young businesses to secure the funding they require for accelerated growth.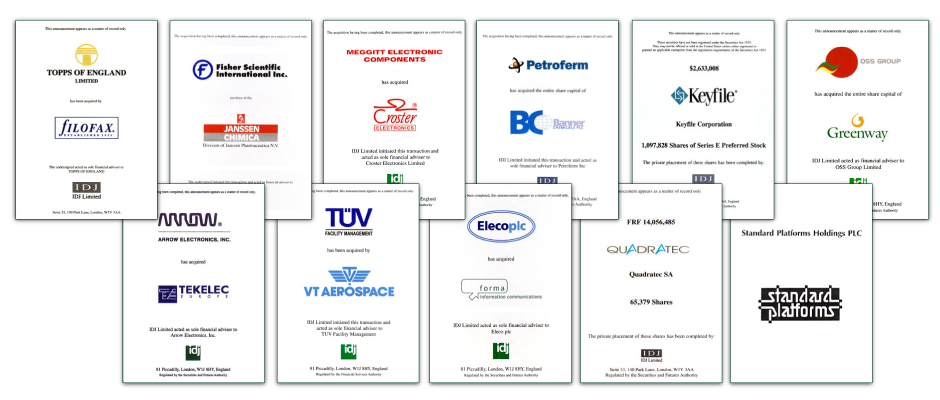 IDJ Ltd is Authorised and Regulated by the Financial Conduct Authority